Choose your Free Gift
Published: 13/02/2019 15:58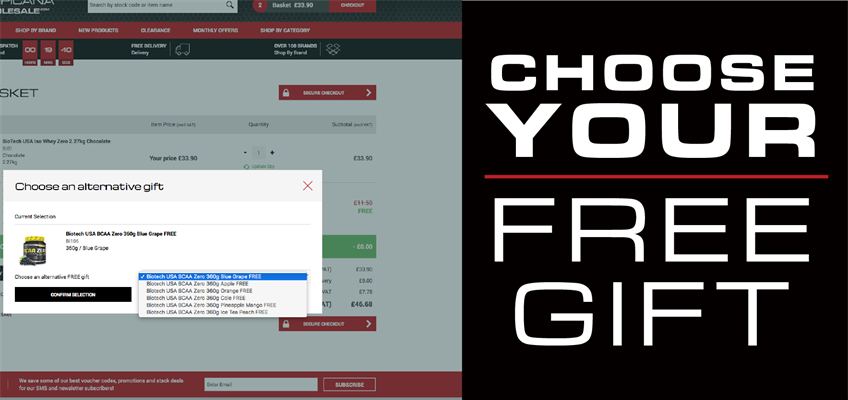 One of our most popular forms of promotion is Gift with Purchase (GWP) or Buy X get Y Free. We like to give our customers as much choice as possible so where there is an option of offering a flavour for you to choose or a gift for you to pick from, we always will.
Once you've added the product on offer to your basket, go to your basket and you'll see your free gift. Underneath the item just click 'Click here to choose an alternative free gift' and a pop-up box will appear, simply select from the drop-down list where you'll see the alternative gifts available to you. You are currently able to select which flavour or colour of product you receive for free.
Giving you these options and flexibility with products and promotions means that you can then provide your customer with a wide range of choice.
Other types of promotion we offer are cheapest free, percentage off, and set price promotion.
For more information about our promotions please call our Sales Team on 0121 313 6738.