CONSUMER FAVOURITE YORKIE NOW WITH PROTEIN!
Published: 23/02/2018 10:11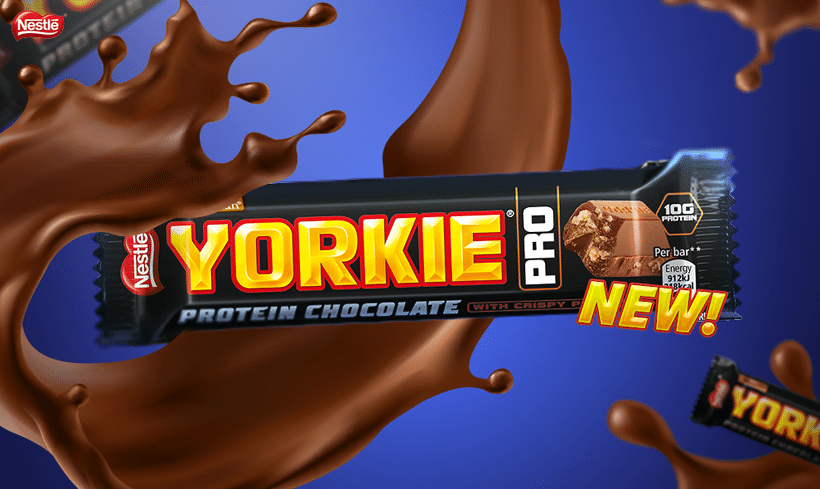 Tropicana Wholesale are pleased to announce they have stock of the new protein enriched chocolate bar, Yorkie Pro Bar after Nestlé UK and Ireland unveiled a new addition to its Yorkie range last year.
The new bar contains 10.5g of protein and features a combination of protein-enriched milk chocolate and wheat protein crispies. Combining the great taste of Yorkie with the addition of protein, the product also remains free from artificial flavours, colours, preservatives and sweeteners.
As a result of adding wheat protein crispies to the recipe Yorkie Pro contains 35% less sugar and fewer calories per 100g than the standard Yorkie bar.
Marketing Spokesperson, Nestlé UK and Ireland said:
"We want to offer our Yorkie fans more choice and given the increased interest in protein enriched products we are very excited to bring this new addition to Yorkie.
By launching Yorkie Pro we aim to bring a product which contains a source of protein to the mainstream market and offer a simple way for people to enjoy our delicious Yorkie with the addition of protein."
Yorkie was launched in 1976 by Rowntree's of York hence the name. It is currently made at Nestlé's York factory alongside other Nestlé favourites, like KitKat, Aero and Polo.
Call your Account Manager today for more details on 0121 313 6738.