COMING SOON JUST FOR YOU
Published: 05/07/2018 10:11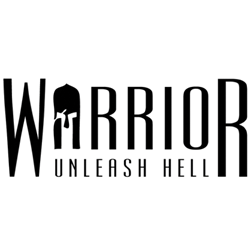 In the next few weeks Tropicana Wholesale will be having a delivery of brand new products from Warrior. Keep your eyes peeled for these great new products coming soon;
Here is a little snippet of what's available in their new range:
Warrior Aminos 360g Innovative and advanced intra-workout cocktail from the infamous creators of RAGE and BLAZE! One of the best intra-workouts ever.
Warrior Whey 2.27Kg Warrior 100% Whey contains an advanced, high quality, natural blend of whey isolate, concentrate & hydrolysed whey protein.
Warrior Greens 150g Orange Packed full of nutrients and phytonutrients and sweetened with natural stevia.
Warrior DNA 120 Capsis an ultra-premium, pharmaceutical grade D-Aspartic Acid supplement.
Warrior Kreatine 120 Caps is creatine designed for Warriors. Warrior KREATINE utilises advanced, ph-balanced Kre-Alkalyn creatine that gets to work fast and deliver research proven results!
Warrior Essentials Glutamine 500g Warrior Glutamine is part of the new Warrior Essentials Range - those products that support your everyday activity and high intensity lifestyle.
Warrior Essentials Creatine 500g Warrior Creatine is a research backed, 100% pure creatine supplement that brings you all the benefits of ultra-premium quality creatine monohydrate powder without the side effects.
Warrior Core Maca 60 Tabs. The Warrior Supplements Essentials range brings you a range of products specifically selected to assist you in achieving and optimising a healthy lean physique.
Warrior Core Omega 60 Tabs ensures you consume fats that are essential to maintaining a healthy system.
Warrior Core BCAA 2:1:1 60 Tabs provide an unrivalled standard of Branch Chain Amino Acids.
Warrior Core Turmeric & Bioperine 60 Tabs provides you with 500mg Organic Turmeric with an additional 10mg Bioperine included in every capsule.
Warrior Core Multi 60 Tabs is a high intensity, high potency multi-vitamin and mineral complex, designed to give your body everything it needs in one ultra-concentrated daily dose. With over 30 active ingredients in a one-a-day dosage!
Warrior Core Creatine Monohydrate 60 Tabs Warrior Creatine Monohydrate Tablets provides you with 1000mg of Pure Creatine Monohydrate in each tablet.
To find out more, visit the New Product Page on our website, or call your Account Manager today on 0121 313 6738.