CARB KILLA BIRTHDAY CAKE IS HERE TO PARTY!
Published: 27/07/2018 10:11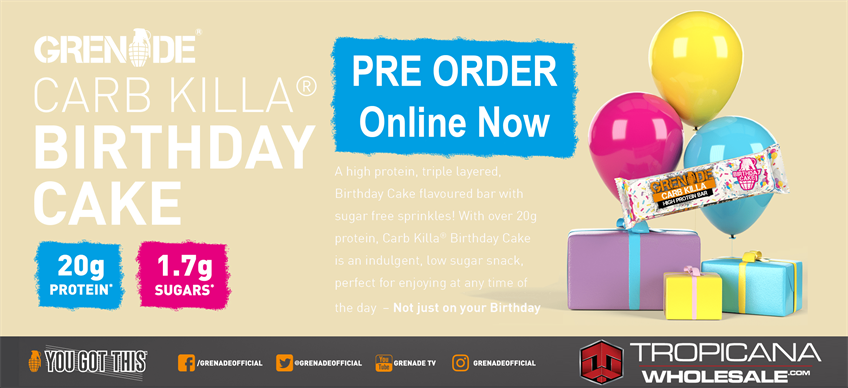 Who doesn't love the taste of Birthday Cake? Well Grenade have just released their new flavour of THE best-selling protein bar Carb Killa, and the new flavour is……Birthday Cake!
This new colourful addition to the range is available to pre order now, with stock expected into our warehouse on Tuesday 31st July. Carb Killa® is a triple-layered deliciously crunchy low sugar high protein bar. Made using a specially selected baking process for exceptional taste resulting in a softer, crunchier texture. Carb Killa® is high in complete proteins, low in impact carbs and loaded with tons of fibre.
Birthday Cake is the 12th flavour to be released from the Carb Killa Bar range. To pre order your stock, call 0121 313 6738.