CAN BSN'S FLEX LEWIS MAKE H I 5 T O R Y THIS WEEKEND AS MR OLYMPIA 212?
Published: 14/09/2016 10:11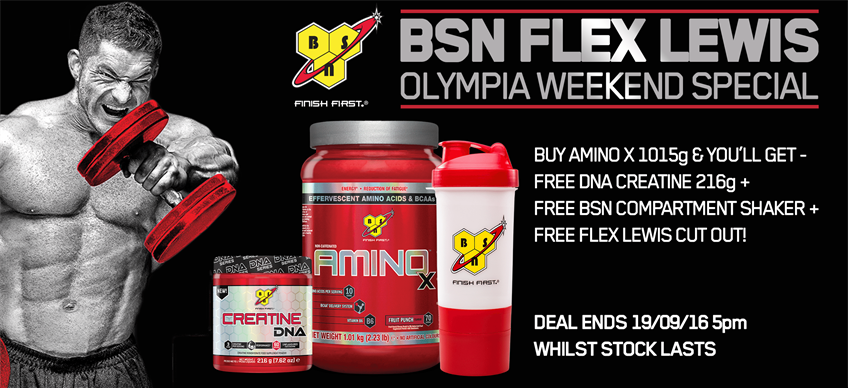 Can BSN's Flex Lewis make H I 5 T O R Y this weekend as Mr Olympia 212? Reigning 4-time Olympia winner Flex Lewis has his sights firmly set on Olympia title number 5 as he battles it out against the world's top bodybuilders this weekend. Team BSN couldn't be more proud of Flex and Trainer Neil Hill as the UK duo continue on their push for greatness fuelled by the all new BSN Edge Series. Syntha-6 Edge and AminioX being key products to help Flex stay ahead of the competition and train like the 4-time Olympia champion he is. At Tropicana Wholesale this weekend, we have a special Flex Lewis Deal of: Buy AminioX 1kg, and get a Free Creatine DNA 216g, and a Free BSN 'Push' Shaker, plus a Flex Lewis Cut-out stand. Offer till Monday 5pm or while stocks last!