Be Efectiv
Published: 18/01/2019 15:39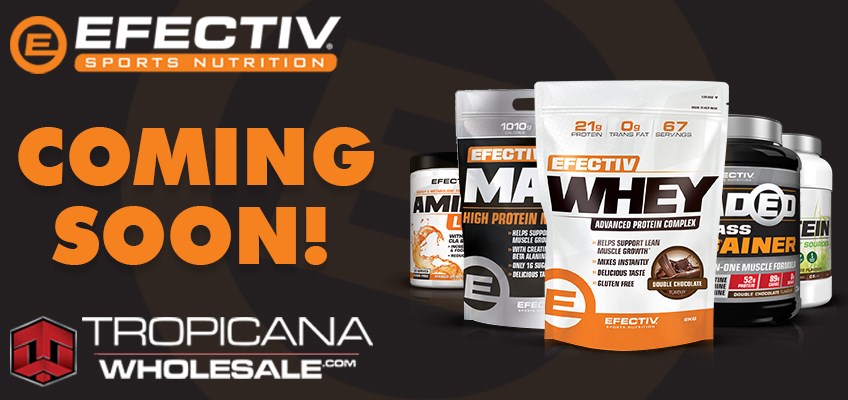 The wait is over, Efectiv Nutrition is on its way to Tropicana Wholesale!
Boasting some of the most popular sport supplements used by a wide range of athletes, bodybuilders and general gym enthusiasts, Efectiv Nutrition are passionate about delivering the best formulas at better value. Their single purpose is to develop products that help deliver the results you expect to achieve when you invest in supplements to improve your performance and physique.
Being EFECTIV, is about finally achieving the results you strive so hard for! It's about not wasting time, not making excuses and no false promises! Get It Done Today, Not Tomorrow. Achieve More - #BE EFECTIV!