ALL NEW - CARB KILLA BROWNIE!
Published: 22/06/2018 10:11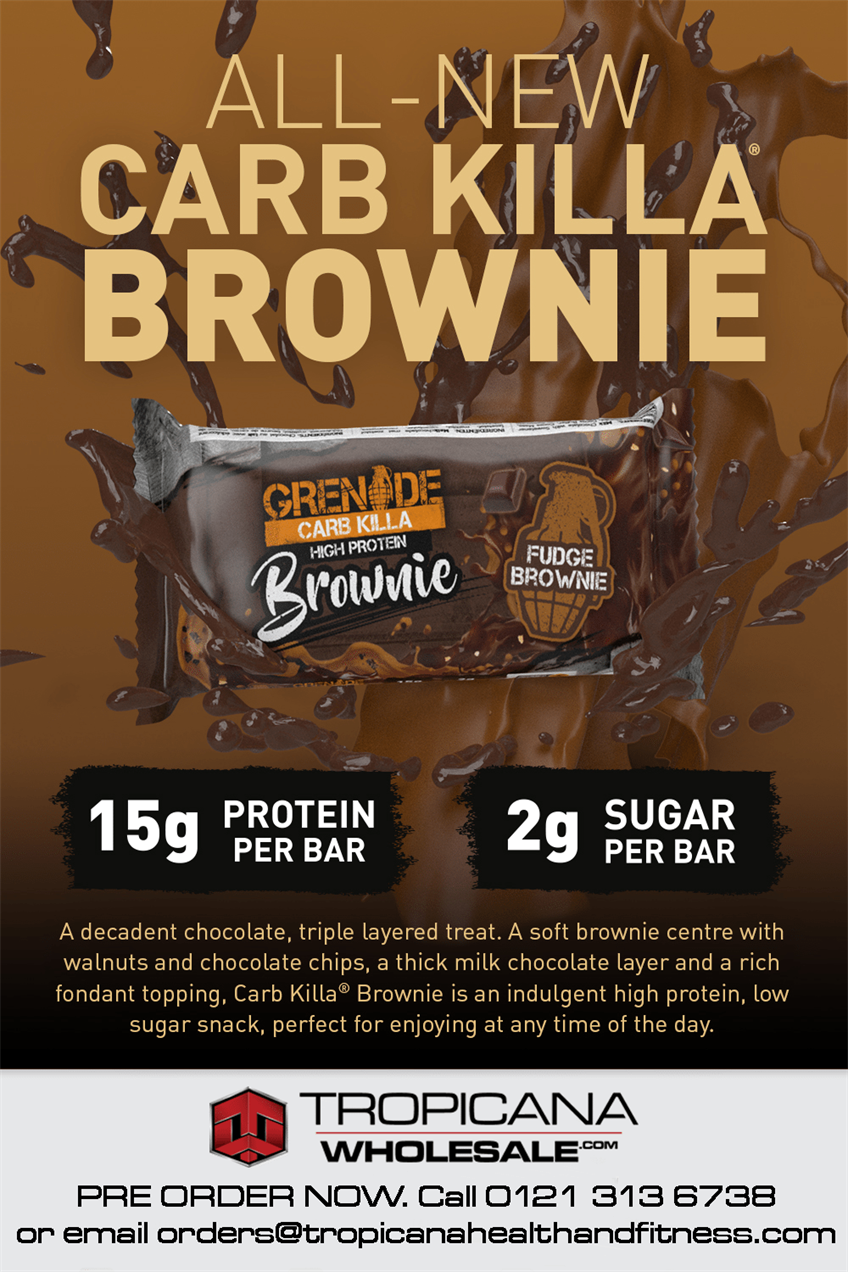 Yes, Grenade have done it again! The company that brought you the number 1 selling protein bar, Carb Killa, has a new product on the way, a brownie that's high in protein, low in sugar and as you'd expect from the experts at Grenade it tastes amazing!
You can pre-order Grenade Carb Killa Brownie now by calling 01213136738 or by emailing orders@tropicanahealthandfitness.com
Stock is due into our warehouse on Monday and all orders will dispatched same day for delivery to you on Tuesday, so what are you waiting for - place your order now!