A POWERFUL FORMULA LIKE NO OTHER – THE ALL NEW USN ATOM BOMB
Published: 20/04/2018 10:11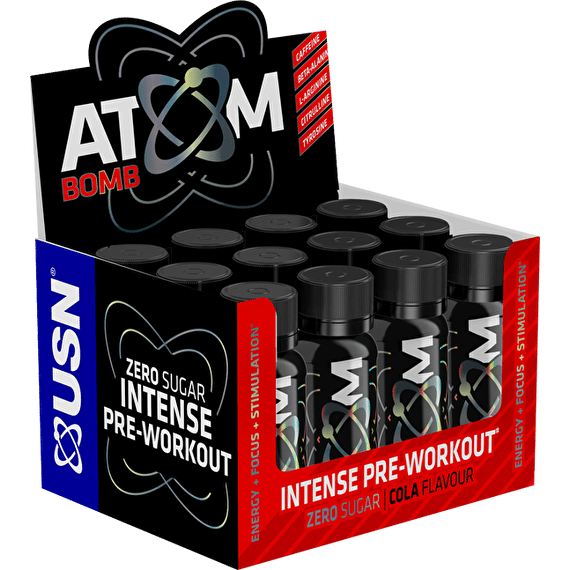 Introducing the all new USN Atom Bomb. Explosive Energy, Maximum Results!- AIMED AT MORE HARDCORE GYM USERS.
The USN Atom Bomb provides an intense pre-workout to help you make the most out of every training session. Our powerful formulation includes:
200mg Caffeine
2000mg Beta Alanine
2000mg L-Arginine
Big things definitely come in small packages and just 60ml of our Atom Bomb formulation provides you with that boost you need to prepare you for an intense workout.
To find out more, visit the USN Page on our website, or call your Account Manager today on 0121 313 6738