A LOOK FOR THE FUTURE
Published: 05/04/2017 10:11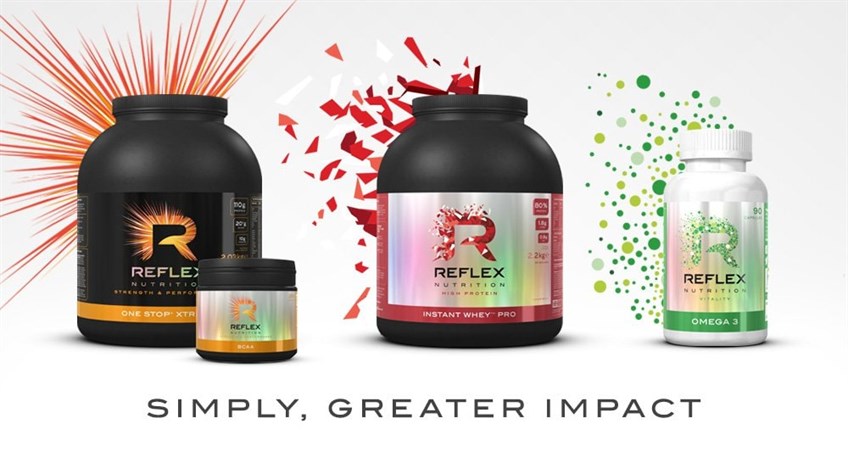 Along with a reputation for delivering unparalleled quality in the sports nutrition market, at Reflex Nutrition we are known for our unique holographic packaging. As part of a process of ensuring that we capture the very essence of the brand and make your navigation around the different categories as logical as it can be, we have redesigned the labels and trimmed the categories down from five to three (but keeping all existing products). Each new category has a dynamic logo that reflects its individual essence;
STRENGTH AND PERFORMANCE
Our previous 'muscle and strength' and 'energy and endurance' ranges have been merged to form a category that contains every product needed for any strength, performance or endurance goal. The Strength & Performance graphic is designed to represent a brightly shining force, almost star like sense capturing the sense of strength or dynamic performance.
HIGH PROTEIN
The High Protein graphic is designed to represent a highly active, almost sense of breakthrough in whatever physical activity you are undertaking.
VITALITY
Our vitality range has been expanded to include out previously named 'weight management' category and contains everything from vitamins and minerals to diet proteins and other weight management supplements. The Vitality graphic is instantly much calmer and softer, representing a more rounded sense of health and wellbeing.
All new Reflex Nutrition products off the production line will have the new packaging layout with existing products transitioning over the coming weeks.