A BRAND NEW RELEASE FROM GRENADE®
Published: 09/01/2016 10:11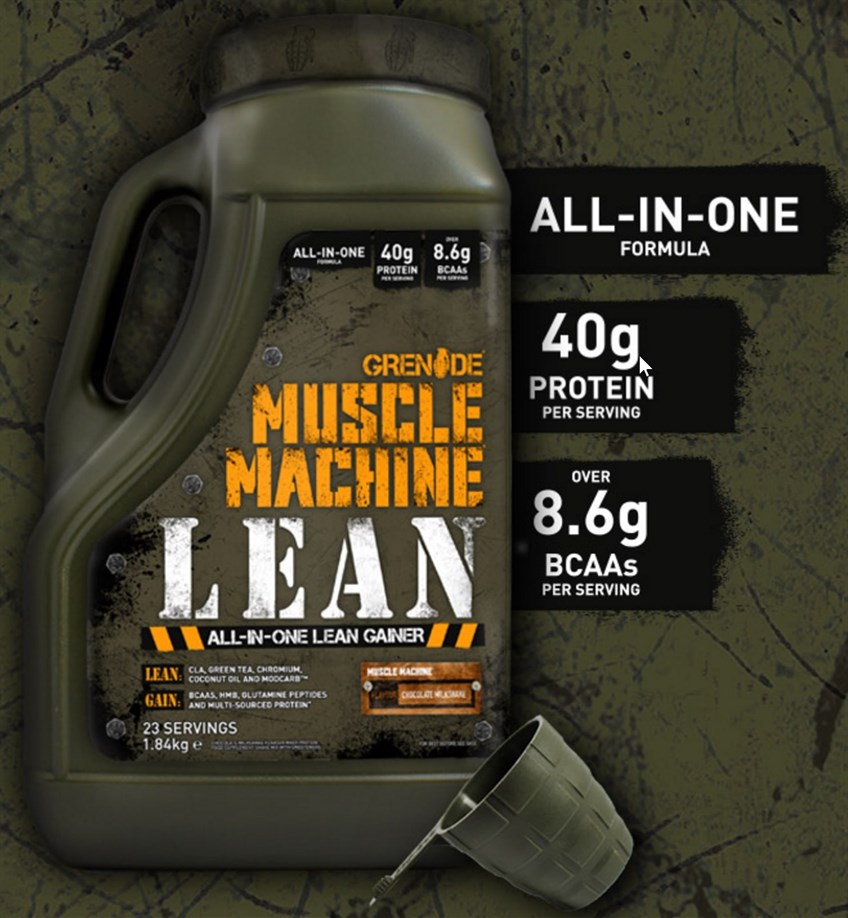 Grenade® Muscle Machine® Lean is a cutting-edge, all-in-one lean gainer, scientifically formulated to support the growth and maintenance of muscle mass and sustain testosterone levels. Each serving provides 40g of high quality, multi-staged release protein, comprised of whey concentrate, isolate and casein that's naturally rich in BCAAs. The unique addition of ModCarb™ delivers low-impact carbohydrates which help to prevent the retaining of body fat.
Muscle Machine® Lean boasts essential fatty acids and MCTs, which are utilised by the body as fuel. To further 'bolster' its credentials, Muscle Machine ® Lean also contains CLA and green tea extract to support metabolic function, along with chromium, which has been shown to help normalise blood glucose levels.
Look out for this fantastic, innovative release from Grenade® in the New Year! It's sure to be a hit with your customers who are fans of the Grenade® range, as well as those new to training and sports nutrition.