When Protein Tastes Like mmmmh…
Published: 26/07/2019 11:36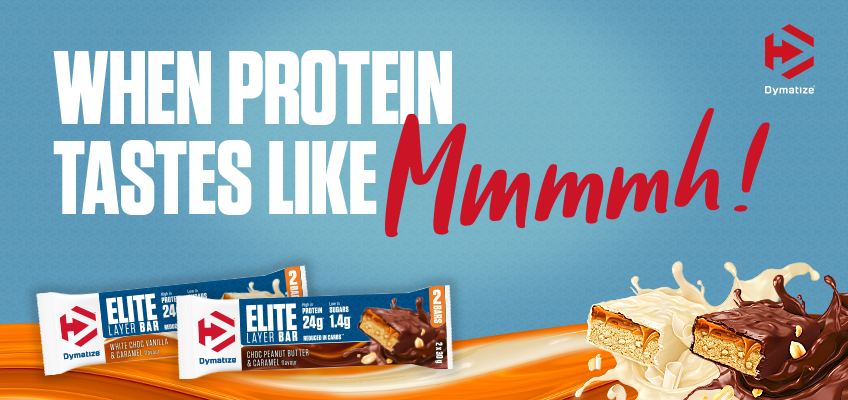 100% taste without guilt
Dymatize Elite Layer bar is our latest protein snack that you can tuck into any time – guilt free. It´s a super tasty and satisfying bite that's high in protein, low in sugars and packed with a lot of Mmmmh.
Inside a delicious coating of white or milk chocolate there's a creamy layer and fine protein crispies. Choose between tasty peanut butter or yummy vanilla caramel flavour. It's the perfect protein snack between meals.
With 24 g of protein, only 1,5 g of sugar and at least 30% fewer carbs than regular chocolate bars, the new Dymatize Elite Layer bar comes in two bite-size parts.
• 24 g protein per portion
• 1.5 g sugar
• reduced in carbs*
(* On average 30% less carbohydrates than traditional chocolate bars)
In the months of July and August, Tropicana Wholesale have special promotions running on the Dymatize Elite Layer bars. Click here to buy or call our Sales Team on 0121 313 6738 for more details.