SMART OATS + SMART PROTEIN = PHD NUTRITION SMARTJACK
Published: 20/03/2018 10:11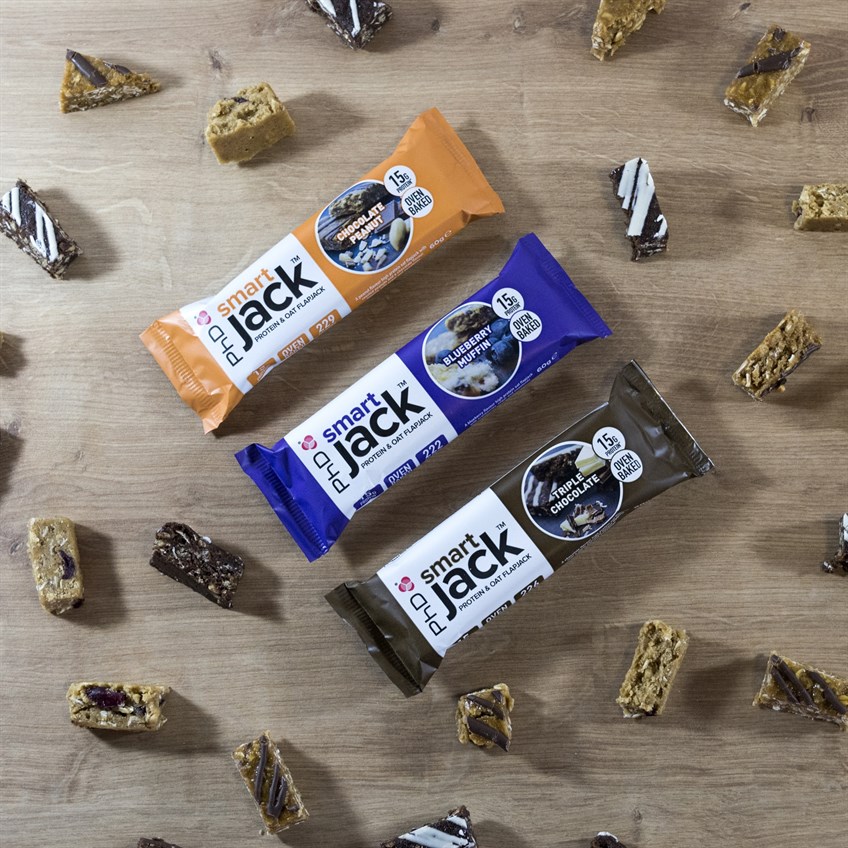 What is SmartJack?
Phd Nutrition SmartJack™ is a great tasting, high protein snack to bridge the gaps between meals, it will help feelings of satiety and fullness helping you keep your macros in check and satisfy both taste and performance.
SmartJack™ is the intelligent way to get your heart-healthy oats and multifunctional protein, both helping to deliver on your gym and energy goals, with fewer than 230 calories!
If you are looking for a great tasting on the go protein and energy source that fits within your daily macro goals, then make the Smart choice and choose Phd Nutrition SmartJack™.
With three delicious flavours:
Blueberry Muffin
Chocolate Peanut
Triple Chocolate
SmartJack™ is suitable for Vegetarians and delivers an impressive 15g Protein, higher than most great tasting traditional flapjacks on the market, yet despite its amazing taste, it contains around only 8 grams of sugar. Because the majority of the carbohydrate content of SmartJack™ is derived from healthy oats, it offers a great source of low GI carbohydrates for sustainable energy. The oats also deliver other health benefits for the gym goer and healthy life-style seeker, such as lowering LDL Cholesterol which is vital for cardiovascular function.
To find out more, visit the PHD Nutrition Page on our website, or call your Account Manager today on 0121 313 6738